All coaches at Glenroy are fully trained and qualified in accordance with the Australian Coaching Council. Coaches are required to continually update their skills, including first aid, as well as attending meetings and seminars conducted by the Victorian Calisthenics Coaches Association (VCCA).
Coaches are appointed by an expert Coaching Panel made up of Committee members at the end of each year.
Our Coaches
Grace M – Tinies Coach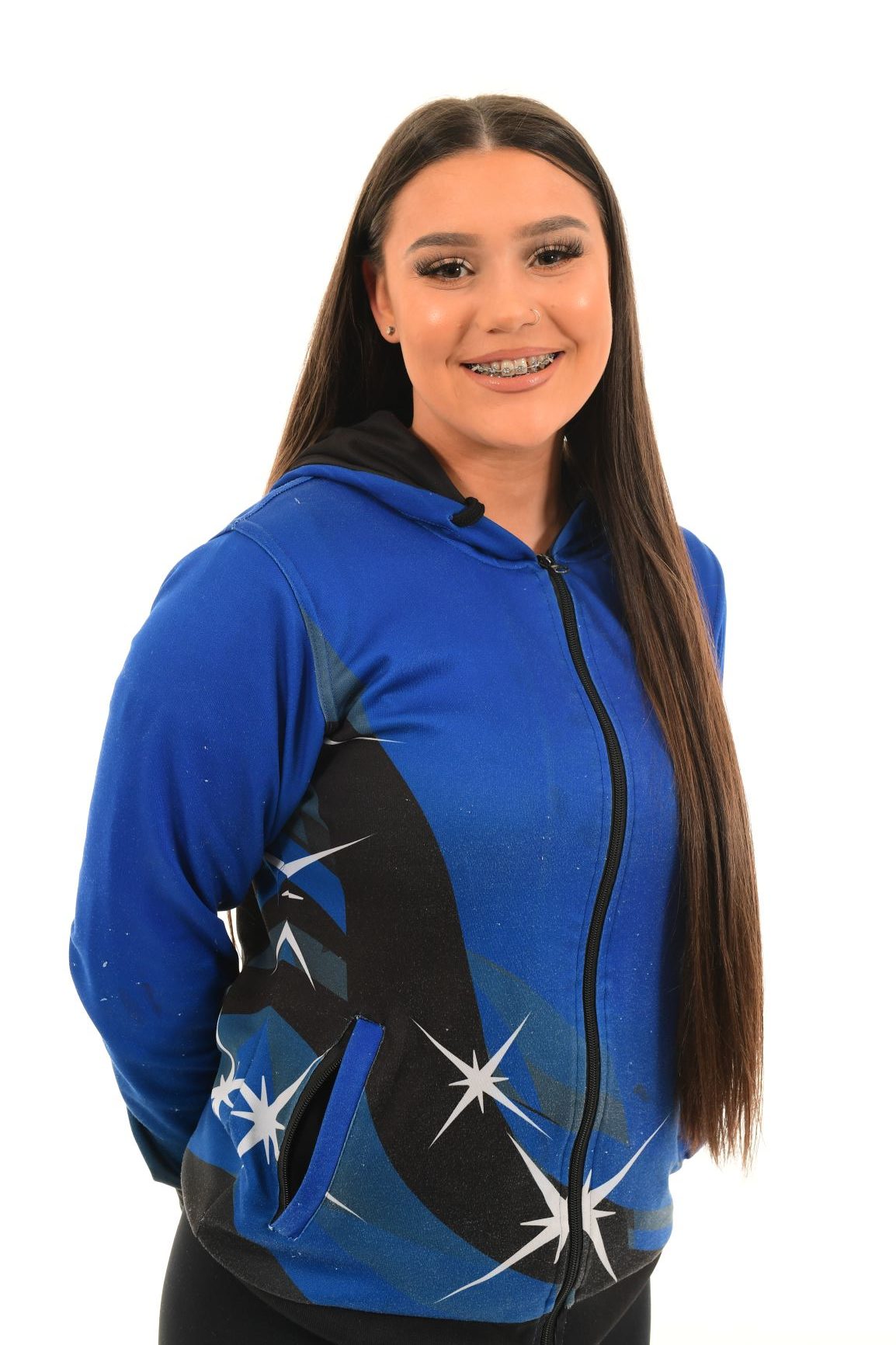 Grace came to Glenroy as a cheeky Tinie and hasn't looked back! A coaching Cadet, Grace has assisted with the Tinies, Subbies, Juniors and now the Inters. In 2018, Grace coached the beautiful 2
nd
team Subbies for the first time – they achieved many places at competitions! In 2019, she attained her Level 1 qualification. Grace is a Most Promising and Spirit of Calisthenics winner, Club girl & Life member who is always a smiling face around the club. Grace has participated in solos & Pupil skills for many years and loves to pass on her knowledge of tricks to the new generation. Outside of Calisthenics Grace is studying Social Work and works part time at That's alotta donuts!
Amanda H – Sub-Juniors Coach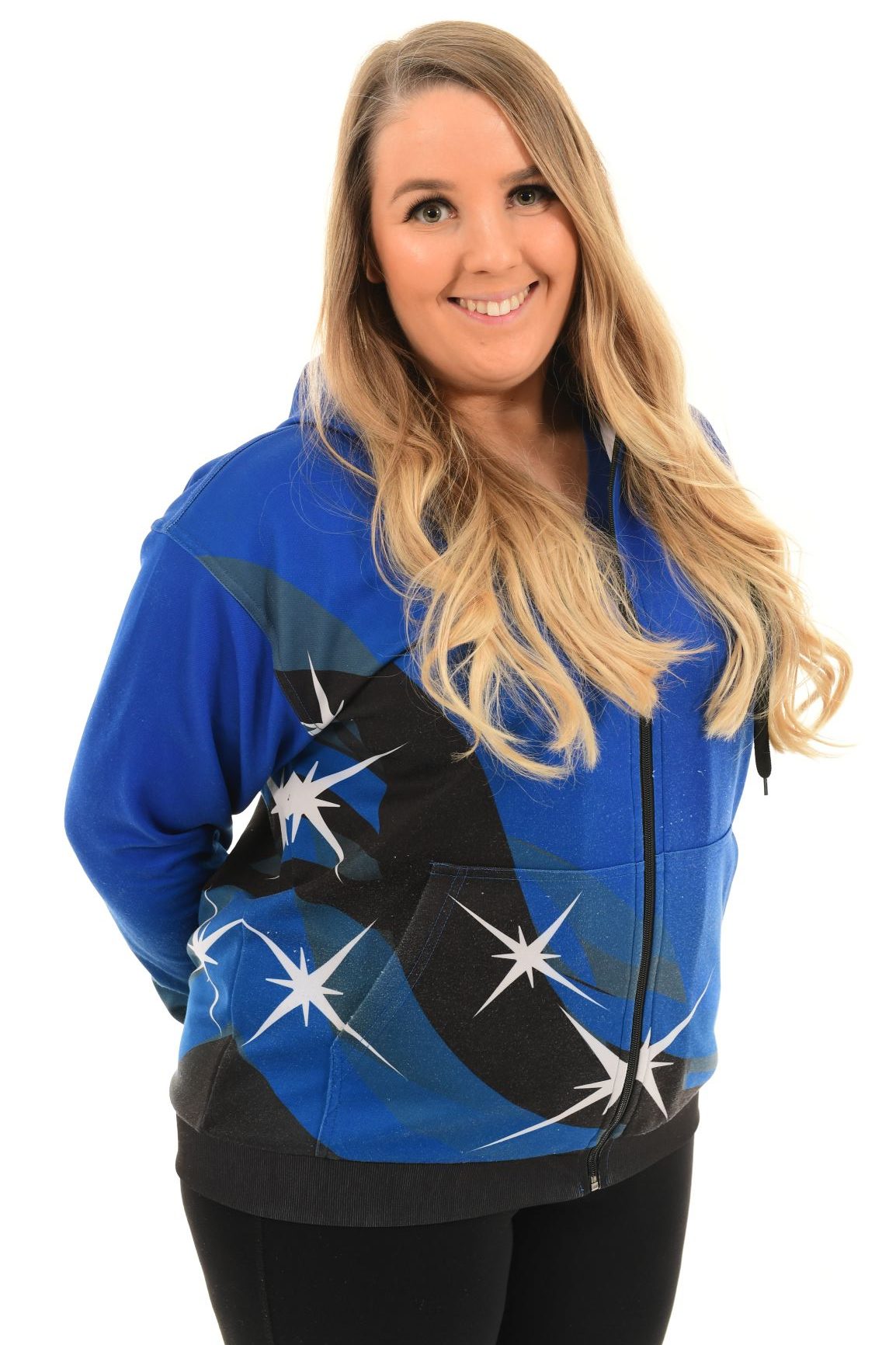 Amanda began calisthenics at the age of 3 and her love for it has never wavered. Amanda's coaching career began in 2005, when she started helping with the Sub-Juniors. She became a level 1 coach in 2009 and has since taken the Juniors, Sub-Juniors and Tinies sections with fantastic success. Highlights being the winning State Titles and Reserve aggregate at Royal South Street with the Subbies, Many State title winning Tinies items and has coached a State Champion Soloist! She still competes with the Glenroy Seniors, Coaches her beloved Tinies, and the gorgeous Sub-Juniors as well as various solos, Duos and pupil skills - a very, very busy lady indeed! Amanda is an avid traveller & lover of all forms of dance and costumes! Outside of Calisthenics, Amanda works full time in a Kindergarten/Long day care centre.
Carly M – Juniors and Masters Coach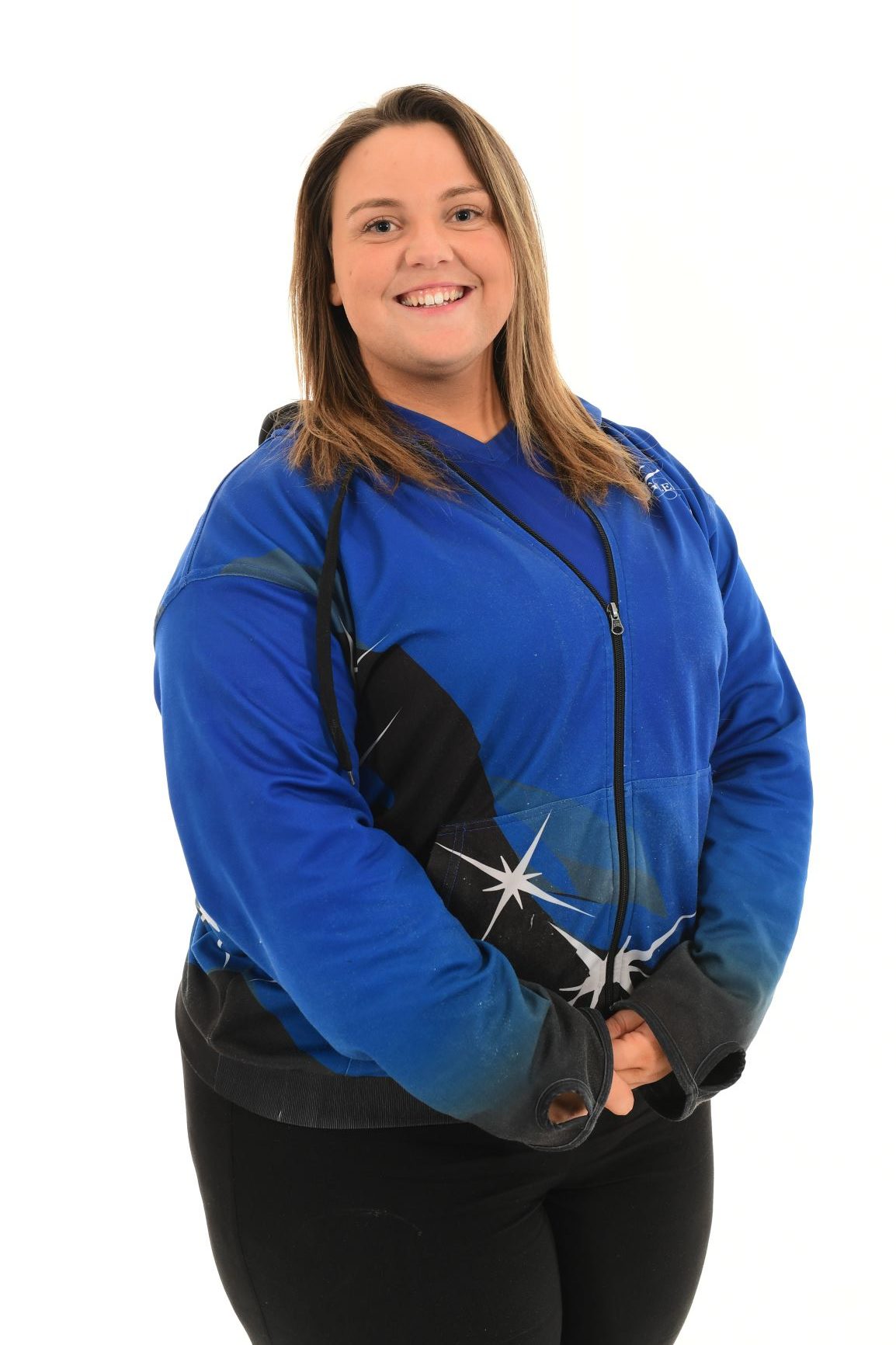 Carly started calisthenics at the age of 5. She participated in solos and pupil skills and began assisting with the Glenroy Tinies in 2007. She has since also assisted with the Sub-Juniors, Juniors, Inters and Masters sections. In 2014, she became an accredited Level 1 Coach and co-coached the Inters to great results. In 2015, Carly took on her first senior coaching role, coaching the Juniors to amazing success. The following year, she also took on the marvelous Masters for the first time. In 2016, Carly was appointed one of the Assistant coaches to Calisthenics Victoria Inc's Inaugural Elite Performance Team which travelled to the USA and performed at Disneyland and other landmarks around Los Angeles! She learnt a great deal from some of the most talented and renowned coaches in the state and is very grateful to have had the opportunity. In 2019, she became one of 4 pupils at Glenroy to be involved with our club for 20 years. In 2020 Carly was nominated for the 2020 Victorian Coach of the year. Being shortlisted for the title at the end of 2020. Carly has also coached many solos, duos and pupil skills with fantastic results. Carly will be coaching the Juniors & Co-coaching the Masters Sections. Outside of calisthenics Carly loves to hang out with her dogs, Jagger & Jordi and has officially caught the travel bug! Carly works full time in Customer Service & Administration for a wardrobe company.
Tegan M – Intermediates Coach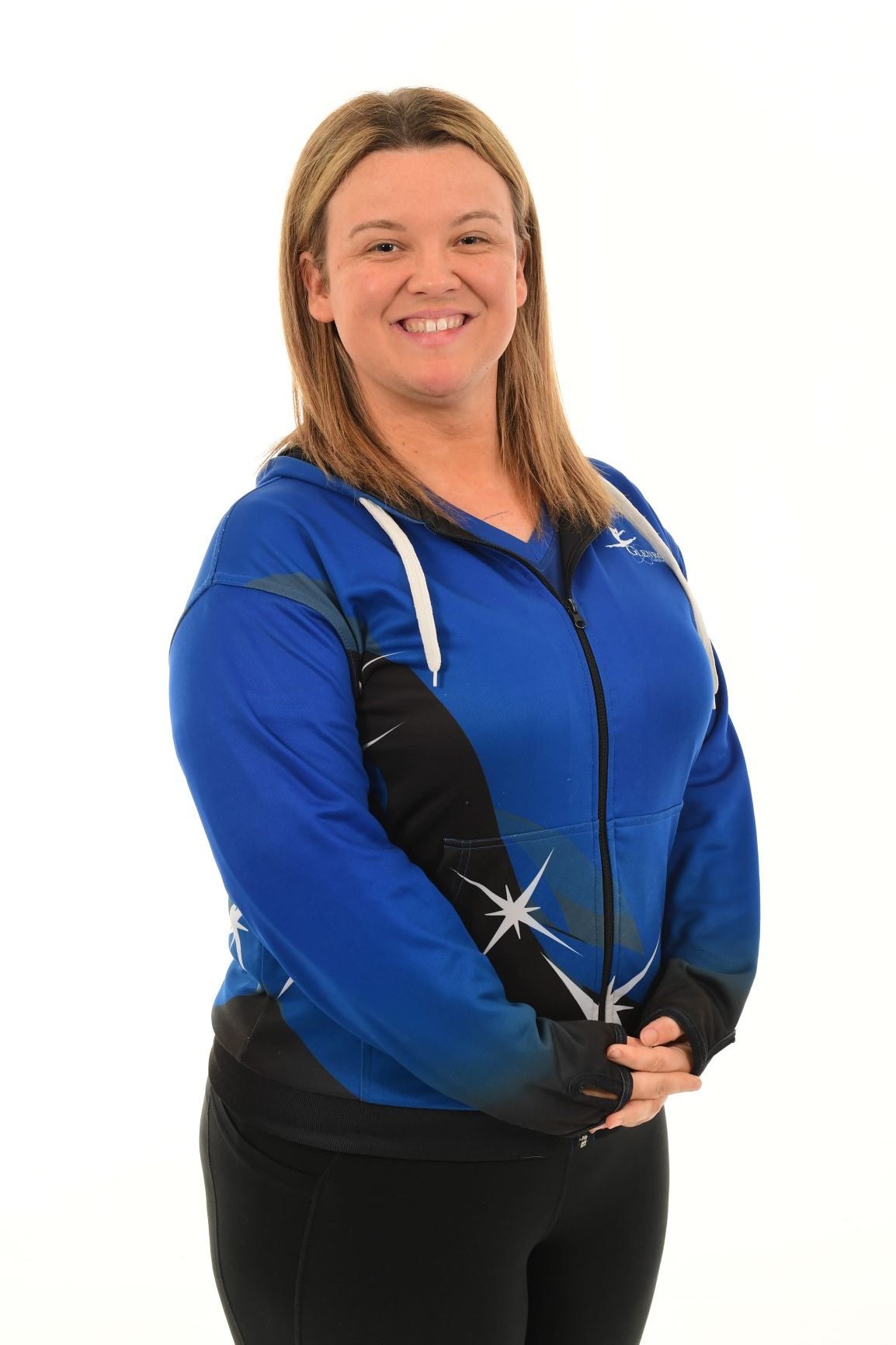 Tegan arrived at Glenroy in 1996 beginning in Tinies. She has competed in numerous solos and pupil skills exams under many different coaches. In 2006, she began assisting the Glenroy Juniors - going on to assist in every section. Tegan gained her Level 1 qualification in 2013 and coached the Inters ever since! Highlights include winning the CVI State Titles and Royal South Street (the first team to ever achieve it in Glenroy History) with her beautiful inters in 2015 and seeing the team from Division 9 to Division 5 in just 4 years! Tegan also coaches many solos and has been a mentor to some of our young and upcoming coaches. During comp season you can often find Tegan at random competitions volunteering, writing for the adjudicator or sitting in the audience as she loves nothing more than watching our beautiful sport. Tegan She loves going to concerts and travelling the world! Outside of Calisthenics Tegan works full time as a Retail Buyers Assistant.
Amy F – Seniors Coach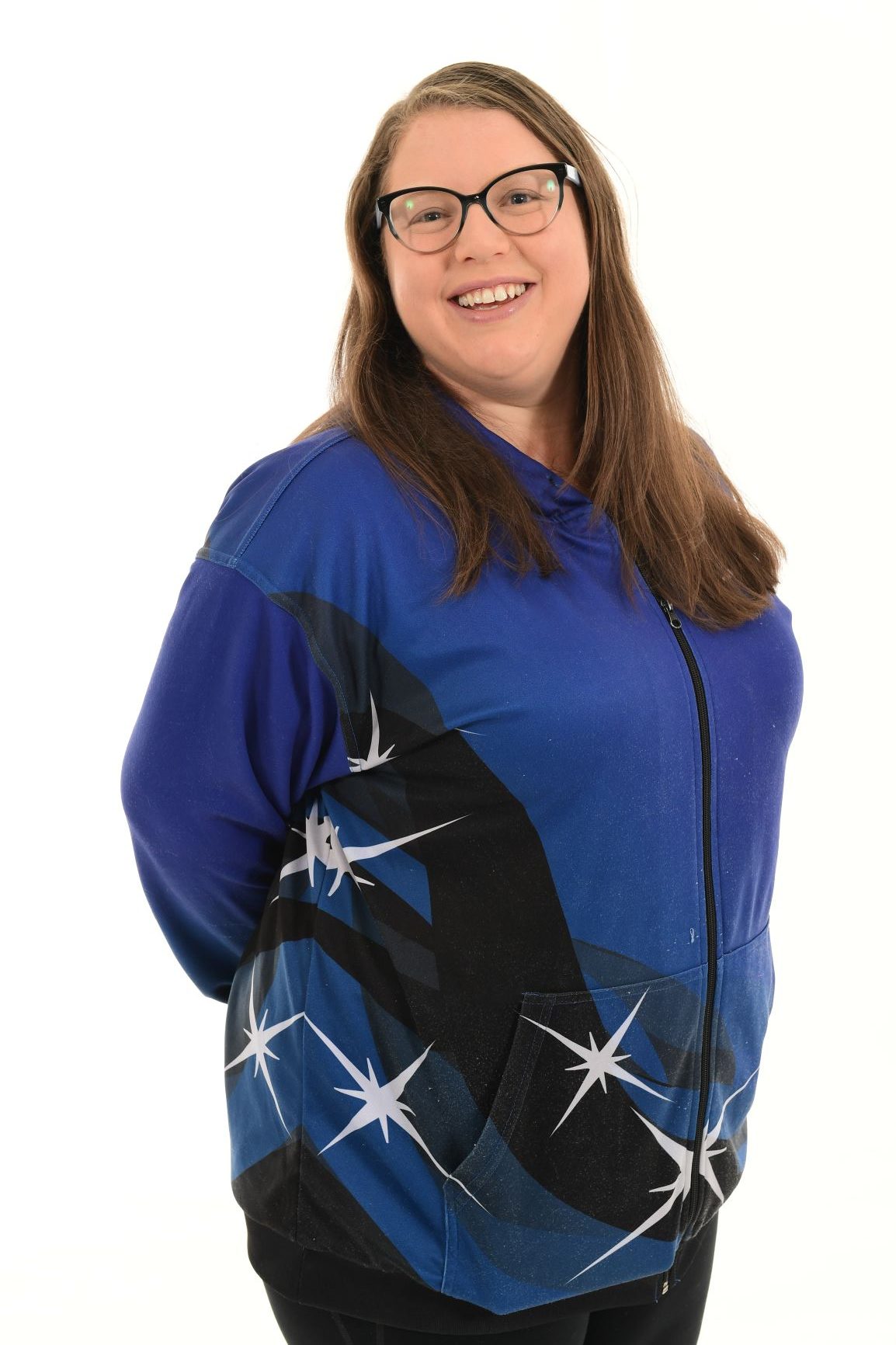 Amy arrived at Glenroy in 2015 as a member of Glenroy's first ever Masters team! Since 2016, Amy has been the head coach of our Sensational Seniors! Amy has been an avid performer for most of her life - not just in Calisthenics but in all forms of dance! She was a pupil and Coach at L'Jovic Calisthenics up until its closure in 2004. In 2005 she moved onto Roxvale Calisthenics where she co-coached the Sub-Juniors and was a member of the Seniors team. Highlights of Amy's time with the Seniors is winning a Reserve Aggregate at CVI & a 'clean sweep', 1st for every item, at the a competition in 2017! Amy has studied all forms of dance extensively - especially tap! - and brings her dance background to Seniors class with her "dancey" rods and Revues a highlight. Outside of Calisthenics Amy is a General Practitioner and a Mum to Micah!
Jasmine B – Seniors Coach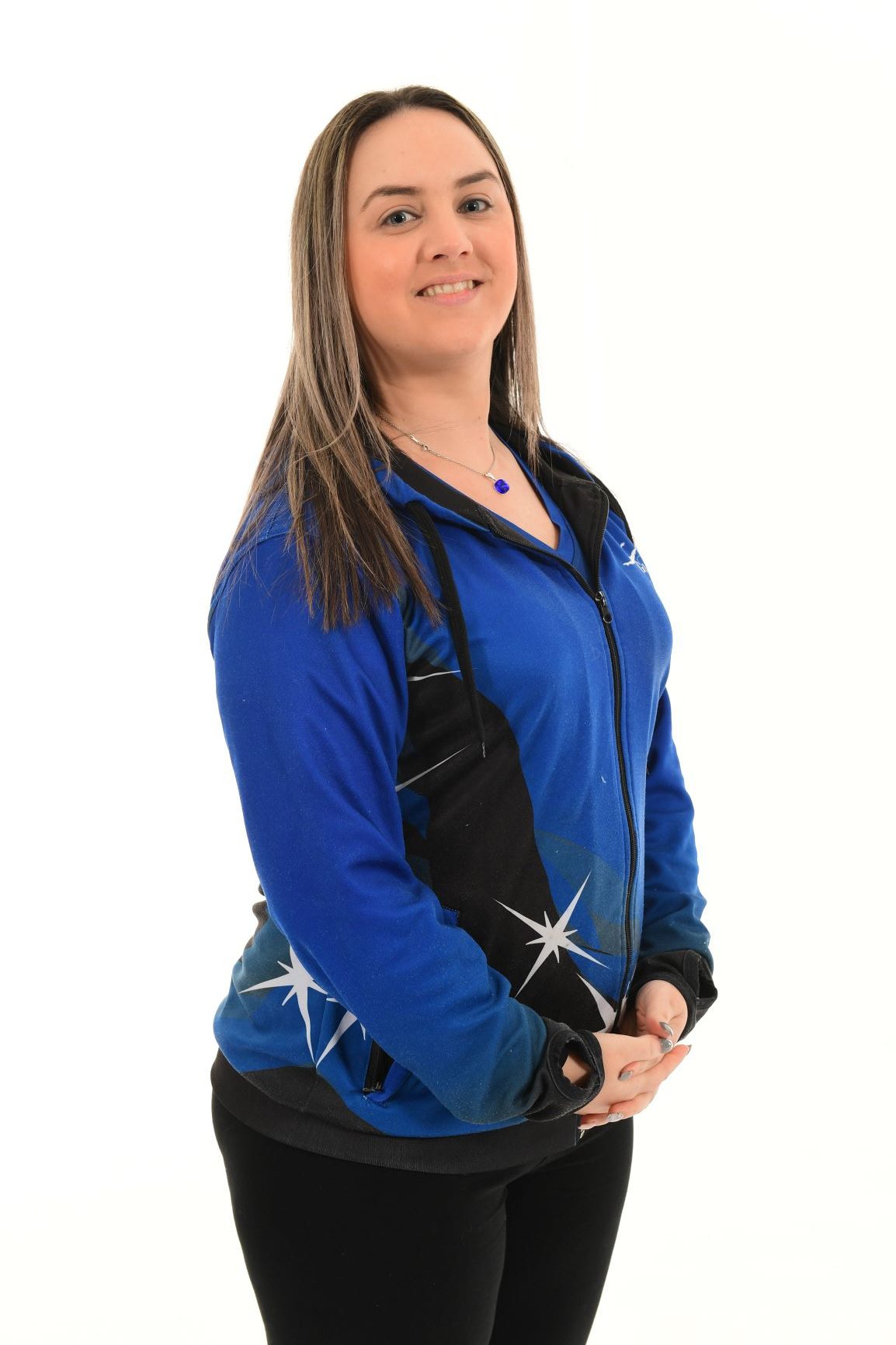 Jasmine is a staple at Glenroy having spent 22 years as a pupil before deciding to retire from performing at the end of 2018! Jasmine has assisted in every section at Glenroy including spending the last 5 years with the Inters. In 2017, Jasmine decided to undertake her cadetship and went on to complete her Level 1 course in 2018 which she will become fully qualified in 2019! Under the mentorship of Paula, Jasmine co-coached the Glenroy Masters team in 2019 with Carly. Outside of calisthenics Jasmine likes to spend time with her husband Serge and their dog Boz. Jasmine works at an accountancy firm as a receptionist.
Paula H- Coaching Mentor and Masters Coach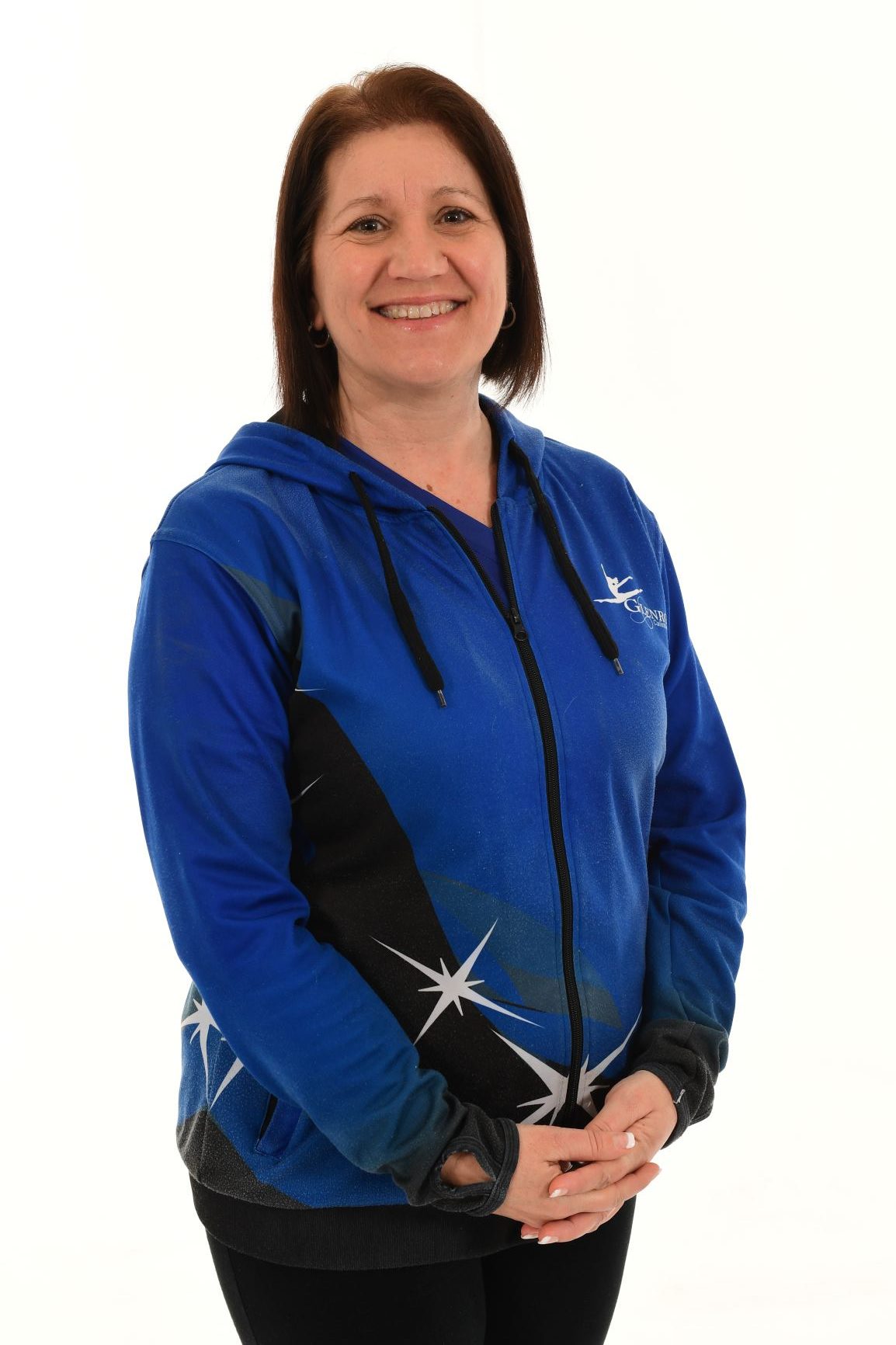 Paula coached at Glenroy Calisthenics Club for twenty-seven years before deciding to have a break at the end of 2014. Coaching all age groups, she taught solos and prepared pupils for Calisthenics Exams. Paula is now the mentor and support to our 5 head coaches and has made a coaching comeback in 2019! Paula spent all of her Calisthenics years at Avonde Calisthenics College in Championship division where she was a student for twenty-two years. Paula is an advanced Calisthenics Adjudicator and she has adjudicated competitions in all divisions across Australia for teams and solos. She is a presenter of Workshops for the Calisthenics Coaches Association and has written and presented workshops in Sininging in Perth, Adelaide, Canberra, The Gold Coast and Darwin for Calisthenics Coaches. She was the coordinator of the coaching Accreditation Program in Victoria for 3 years. Paula has decided to make a coaching comeback in 2019 with the Glenroy Masters! Paula is a Music and Drama Teacher at Overnewton Anglican Community College (when she is not at calisthenics) and teaches the clarinet, saxophone and flute.
Allanah H – Tinies Cadet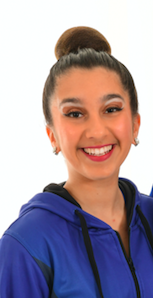 Allanah has been with Glenroy for 6 years now – although she has unofficially been a member her whole life! Allanah is a first year Senior who has competed in Solos and Pupil Skills with excellent results –  Allanah has been competing in Open Reserve for her graceful and just recently achieved Honours for her Grade 3 exam! In 2019 Allanah was the first Glenroy pupil to sit her Bronze Medal Exam, and are pleased to announce she passed! Allanah has assisted for 4 years now in Tinies & Sub-Juniors. Allanah is known for her beautiful club swinging and softness in Aesthetics! In 2019, Allanah began her coaching courses, and is now a Cadet Coach for our Tinies.
Mia L – Tinies Helper


Mia joined Glenroy as a tinie back in 2013 making 2020 her 7th year. Mia has joined our tinies team as a helper. Mia has presented many pupil skills exams with great results. She is also lucky enough to have a special connection to the Amazing Grace team, as her Aunty is the director! In 2021 she will be a first year Inter, and looking forward to helping our beloved tinies.
Monica R- Tinies Helper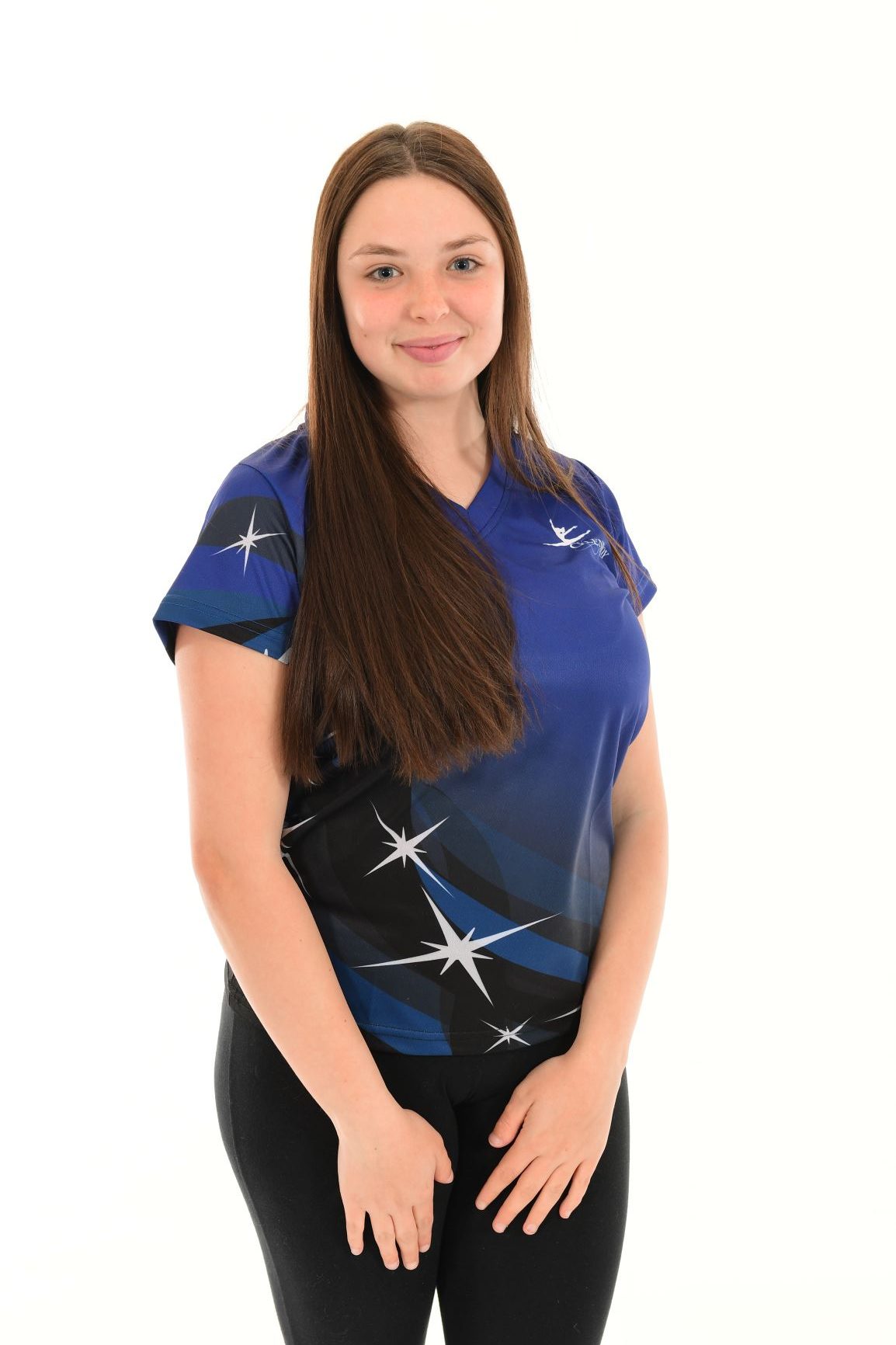 Monica is a first year senior that has participated in solos and pupil skills. She was a member of the Inters team who won back to back south street competitions and a state title in 2015 & 2016. She has been a friendly face around our club for over 12 years and has plenty of experience assisting with the Tinies section over the past 5 years. She is well known for her awesome Team Spirit and amazing performances in fancy items!
Selina H – Tinies Helper


Selina joined Glenroy in Juniors, when he first club no longer had a team. She has now been apart of the family for the last 3 years. Selina is known to be very consistent and quiet at class. But will always have a grin on her face! We look forward to having Selina apart of our fabulous tinies team.
Gemma S – Sub-Juniors Helper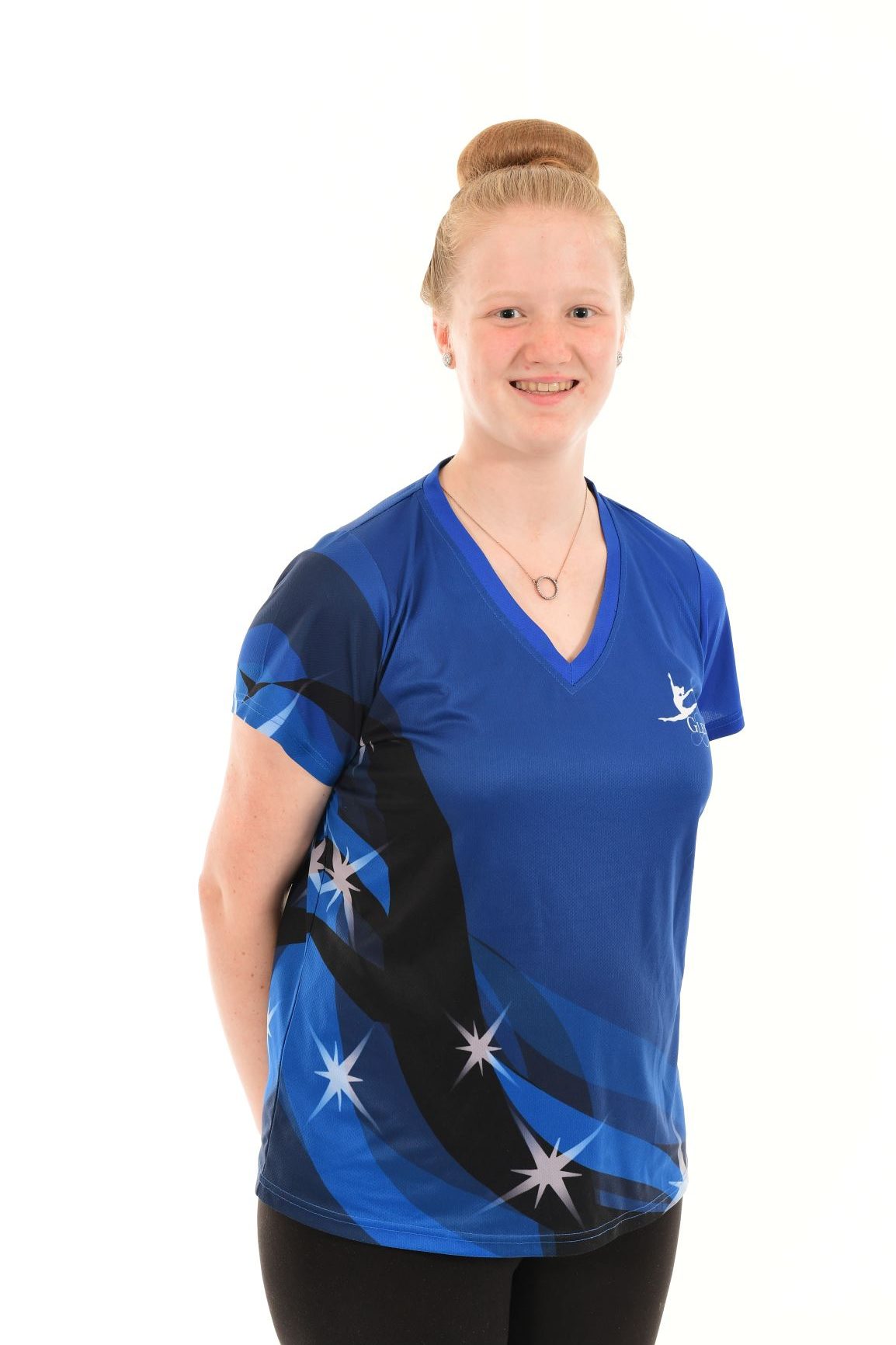 Gemma has been a member of Glenroy for 12 years! She is a 1st year Senior who has been competing in Division 5 for the last 3 years with our Intermediates team. This will be Gemma's second year assisting the Tinies and she cannot wait to get started! Gemma is known for her super long legs and her work ethic. She is always a friendly face around the club!
Savannah S – Sub-Juniors Helper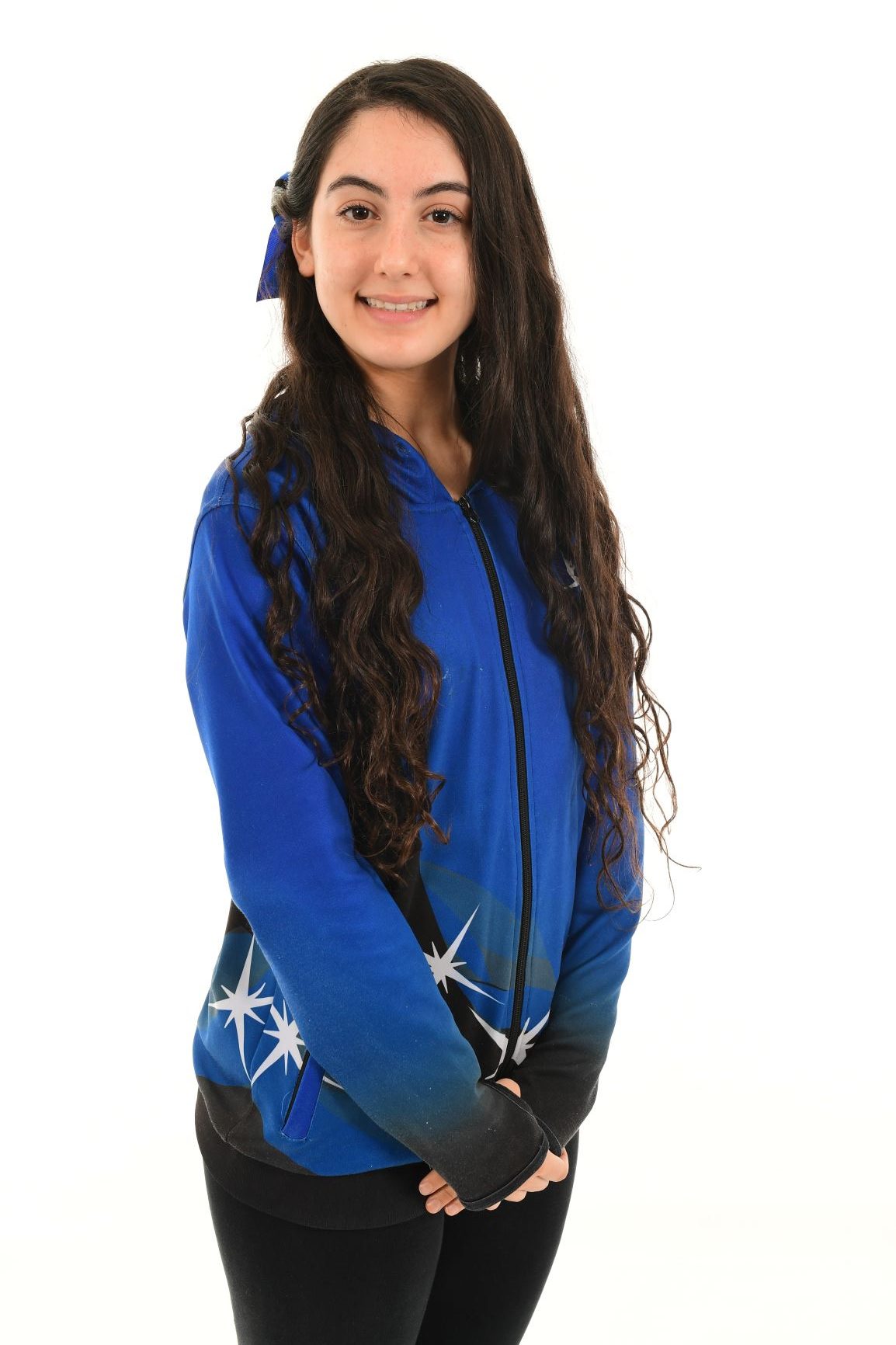 Savannah has been a member of Glenroy for 8 years now. She is a last year Inter and has been competing in Division 5 for the last 3 years. Savannah was a member of the Junior team that won the state titles in 2017! Savannah participates in solos and pupil skills with many excellent results including being the 2019 State Champion with her Cal Solo. Savannah has assisted the Tinies and will assist the Subbies in 2021. Savannah is known for her ridiculous flexibility and her faces in fancy items!
Bethaney W – Sub-Juniors helper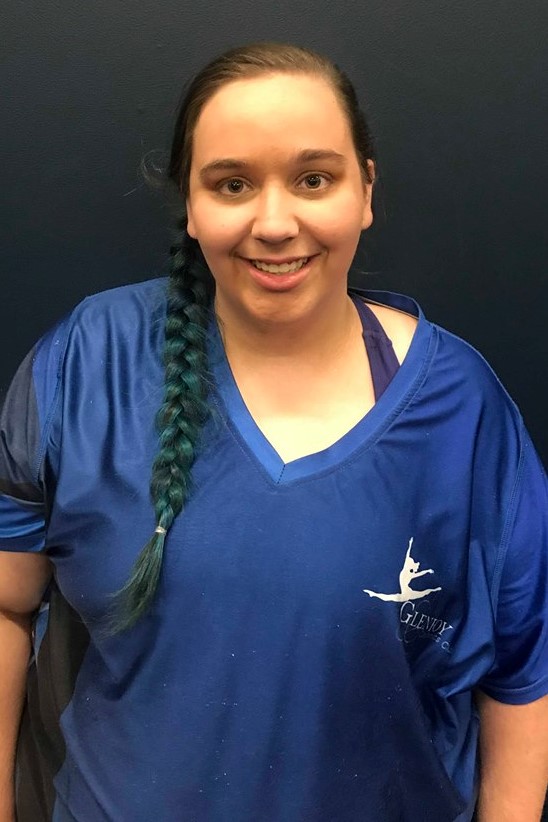 Beth has been a member of Glenroy since she was in Tinies. She is still a member of our seniors team and has assisted with the Sub-juniors for many years and the younger girls at Glenroy just adore her. Beth is well known for her excellent memory and her willingness to always lend a hand!
Alice G- Juniors Helper


Alice is currently a Senior team member and helper for our Juniors. She has been involved in calisthenics for since she was 10, but with Glenroy since 2018 and couldnt imagine being anywhere else. She has been through many highs and lows that come with Calisthenics. Her favourite items are Clubs and March  loves Calisthenics because of the friendships she made over the years
Penny G – Juniors Assistant


Penny has been involved in Calisthenics for over 26 years. Started when I was 2 years old at Avonde Calisthenics College. Eventually moving onto to Newport Calisthenics Club before joining Glenroy in 2019 as a Master. Penny started assisting in the Tinies section and have coached every age group, including Masters. She has participated in the Victorian State Team both as a team member and an assistant coach. Penny had been assisting for 10 years before finally becoming a qualified coach 4 years ago. She really looking forward to continuing her development as a coach with the Juniors. Outside of Calisthenics Penny works as a flight attendant.
Jess S – Juniors Helper


Jess has been involved in calisthenics as a competitor and supporter since she was 4. In 2020 she made the move to Glenroy as a Senior. She enjoyed assisting for the first time with our juniors and is really excited for 2021!
Tess O – Juniors Cadet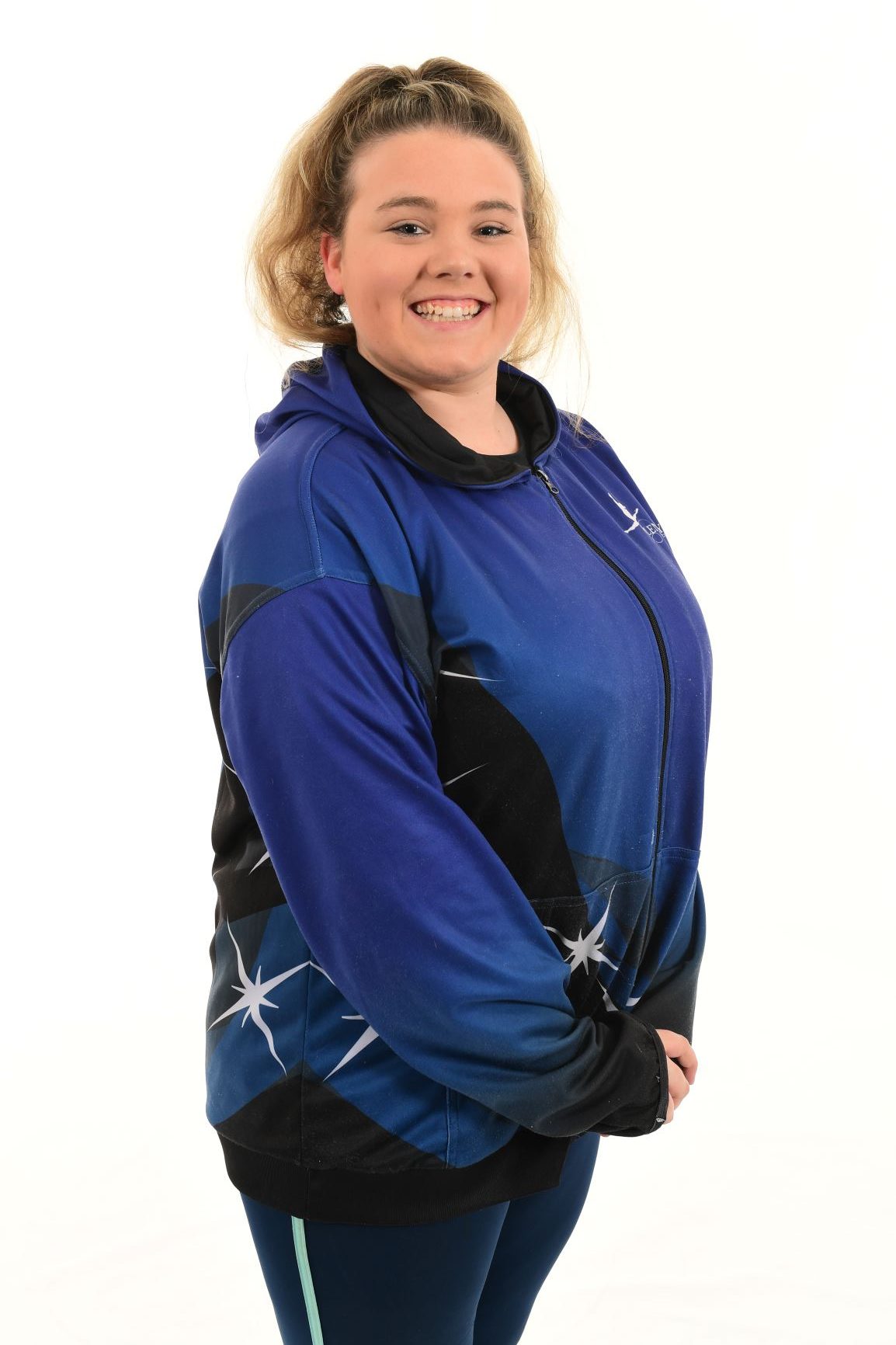 Tess has been involved in just over 15 years, starting her calisthenics life as a 3 year old. She continues to perform with Roxvale Calisthenics Seniors team. Tess joined our Junior team in 2019 and is really excited to be with them again in 2021! In 2020 Tess began her Cadet coaching course. She is now our Juniors Cadet.
Ruby L – Intermediates Cadet


Ruby has been apart of Glenroy since she was just 3 years old, She took a little break from calisthenics but is back! A current vital member of our Senior team you will always see her at class with a big smile! Ruby started helping our Junior team in 2016, and hasn't looked back since. Ruby was lucky enough to be a helper when the Juniors won CVI in 2017, and again when they won RSSS in 2019. In 2019 Ruby also underwent the coaching cadet course, and is now an Inters Cadet.
Kathryn P – Seniors Helper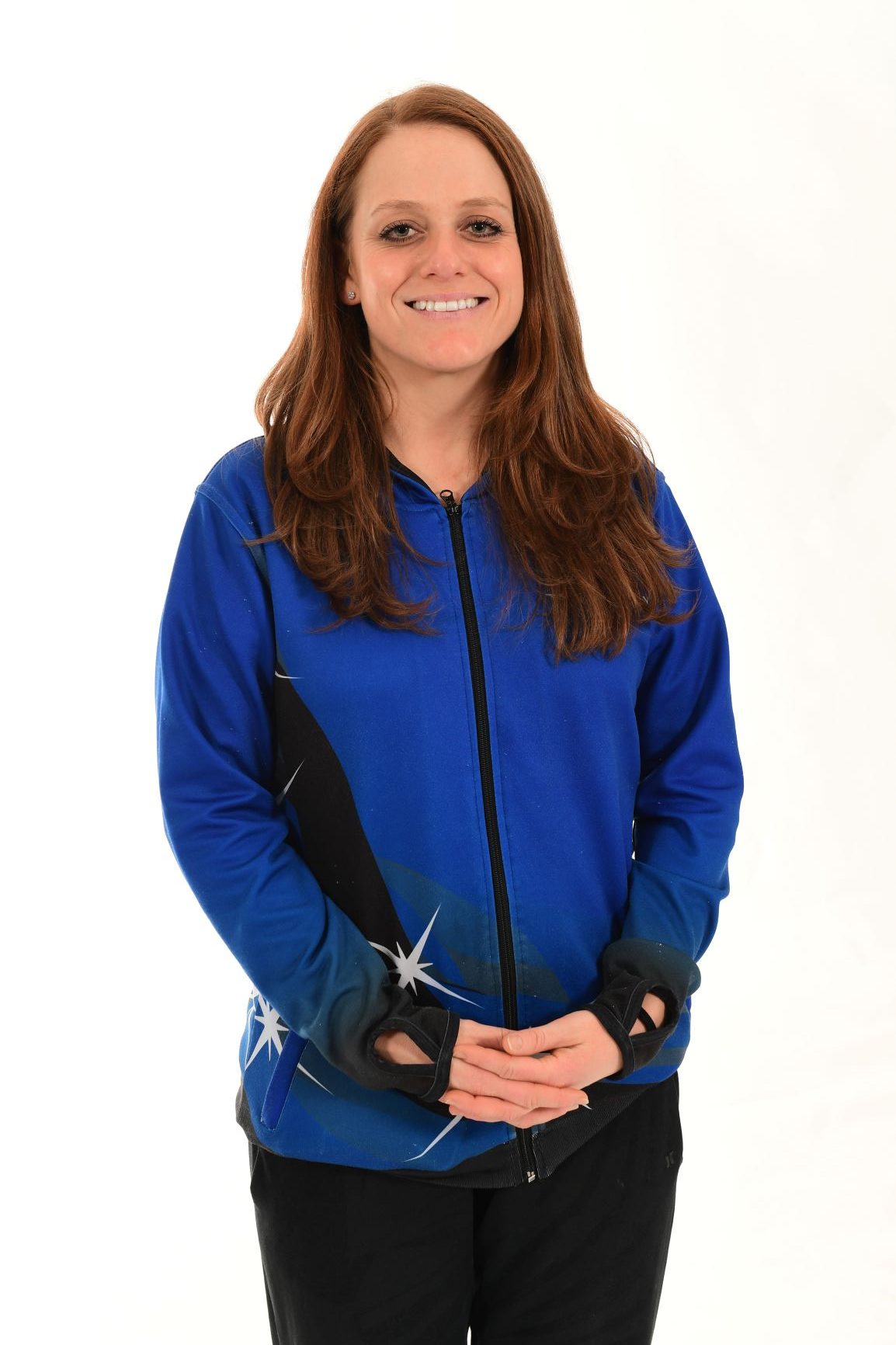 Kathryn is one of our Fabulous Masters, and has been for the last 5 years. This year she has put her hand up to join our seniors as Amy's helper. She has been doing calisthenics for many years and can't wait to help our seniors team in 2019